Course Information
The Course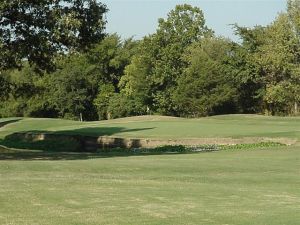 Lakeland Golf Course was designed by George Cobb, who is known for the par three course at Augusta National, home to the Masters Tournament and East Lake Golf Club, home of the PGA Tour Championship in Atlanta, GA. This beautiful tree-lined course presents a challenge for golfers of all playing levels. With strategically placed bunkers and challenging water hazards, this 6,768 yard par 71 course offers pristine conditions for a memorable day of golf.
Amenities
Known for its first-class practice facilities, Lakeland has a large, 25-station driving range, a separate chipping facility, practice sand bunker, and a large putting green. A beautifully renovated Clubhouse features a Cafe/Lounge area, and a large Banquet/Dining area where you can relax with a cold beverage. In addition, our fully stocked Pro Shop carries the latest in fashion and accessories.
Outings & Events
Ask any golfer in Memphis, and they will tell you that Lakeland is the preferred location for local businesses and charities to host their outings and tournaments. The trained event planners at Lakeland will customize a day of golf for any size group from 10-288. After your event you can also utilize our indoor banquet facilities for your luncheon or dinner. If you want to continue your event outside there is also an outdoor staging area for awards, and a comfortable pavilion with seating. It's no wonder Lakeland Golf Club hosts so many outings every year!
---
Course Policies
Check-In
Failure to check-in and register at least 15 (fifteen) minutes prior to a reserved starting time may result in revocation of the starting time. Players late for their starting time will lose their right to the starting time and shall begin play at the discretion of the Management Team.
Equipment and Attire
Every player must have a set of golf clubs and a golf bag. Sharing of clubs is not permitted.
Proper attire is required for all players:

For men, shirts with collars and sleeves, slacks, or golf shorts, such as Bermuda shorts are considered proper attire.
For women, dresses, blouses, slacks, and golf shorts are considered proper attire.
Only soft spikes or spike-less golf shoes or other approved shoes shall be worn on the golf course and practice areas.

Golfers are responsible for damage to golf carts and GPS displays.
Never park your golf cart in front of your ball, and always stay behind the golfer(s) hitting their next shot, especially when children are on the course.
Personal coolers or outside food and drinks are not permitted on the Lakeland Golf Club premises.
Golf Course Play
All play shall start from the number one tee unless permission to start elsewhere is obtained in advance from the golf staff. All players must check in with the starter.
Wading in water hazards is not permitted. Balls shall be retrieved only from the banks of water hazards.
Players shall have no more than one ball in play at any time.
Players shall repair ball marks on greens, replace pots or place sand in pots, and smooth sand traps before moving to the next golf hole.
All players shall maintain a reasonable rate of play. Golf rounds to be completed in four and one-half (4.5) hours or less. If you fail to keep pace on the golf course you may be asked to skip one or more holes. Slow groups with an open hole in front of them are encouraged to allow the following group to play through. No more than five (5) minutes may be used to search for lost balls.
Golf carts should not be parked in the front of the green or in other areas that will impede the rate of play.
Players should leave the hole promptly after the hole has been completed. Scoring of the previous hole should be done on the next tee box.
Players shall observe the rules of golf etiquette as adopted by the USGA at all times
The Clubhouse
Lakeland offers a fully-stocked Pro Shop, a Cafe/Lounge area, as well as a large Banquet room.
Practice Facilities
Practice facilities at Lakeland Golf Club include a large driving range, practice bunkers, putting and chipping greens.
Club Rental
Full Set of Woods & Irons is available for just $35. We have both right and left handed clubs for your round.